Real Truffle Adventures
Real Truffle Adventures are an immersive exploration of Europe's truffle forests, unlocking the mysteries of truffle hunting. This is not a staged truffle tour but an authentic journey guided by experts and skilled truffle-hunting dogs. Guests will join us to uncover the secrets of tuber aestivum, the black summer truffle, amidst stunning landscapes. With a focus on discovery and authenticity, it's an experience tailored for both newcomers and seasoned truffle enthusiasts. All Adventures will be customized to suit your groups' requirements and fitted around your travel schedule.
Over the years we have been taking friends and family on truffle expeditions in several of the locations where we hunt. On these trips our guests would stay in our home or else in accommodation adjacent to the hunting bases. They would then ride along with us as we explore various regions in Europe, hunting for different species of truffle. At the end of the day we would get together, cook and eat some of the truffles and then plan for the next day's expedition. These are some of our most memorable hunting times, sharing the experience with people who are new to the lifestyle. Teaching the skills and watching their enjoyment is one of the things that have kept us so enthusiastic about truffle hunting over the years. These trips are so much fun for everyone involved that we have often thought about making this unique type of adventure holiday available to the public. We were never quite sure about how we could make it work so it has taken us a couple of years to develop the concept. However we are pleased to say that from May 1st – July 10th 2024, we will be hosting the Real Truffle Adventures a four-day (3 night) completely hands-on, personalized truffle hunting experience.
This is an all-inclusive stay with 3 nights accommodation in a beautiful, private hunting lodge located in a tiny picturesque village in northern Greece, miles away from the usual tourist traps. Pick-up and drop off are also included (Thessaloniki airport is 40 miles away) as are breakfast, lunch and dinner, truffles, hunting expeditions, hot drinks, soft beverages and local wines with dinner. We can cater for individuals, couples and small groups up to six people.
Summer 2024
Next summer, we will be out with our team of dogs searching for tuber aestivum in some of the virgin forests of mainland Greece. We have already identified some truffle growing areas in the region but will be doing much of the exploratory work together, researching the ecosystems and the conditions needed for the summer truffle to thrive. A hunting day usually goes something like this .During the summer months, we tend to go out twice a day, early morning and late afternoon to avoid the midday heat. After breakfast we take the jeeps and drive to potential locations accompanied by a few of our truffle dogs. There is a fair amount of walking most of which is off the beaten track. Some level of fitness and stamina are necessary to get the best of the experience. You will take part in all aspects of the hunt and the professional truffle hunter's daily routine, handling the dogs, following the scent and helping to locate and dig up the truffles. We stop for lunch, either back at base or else a picnic and a rest. There is usually a second, shorter hunt in the early evening, again the schedule is dictated by the temperature. By dusk we will be back home at the hunting lodge where we will clean and grade the truffles. Of course we will be cooking with them and shaving them over the finished dishes.
One of the reasons we have chosen Greece as this year's location is that the weather is generally predictable, however in the event that it rains during your stay it may not be possible to hunt. In that case we can arrange alternative activities and will offer a partial refund.
You are more than welcome to bring your own dog at no extra cost and the trip is a great opportunity to have him/her shadow one of our dogs, gain some extra experience and just have fun with you. Full dog training is also available, prices for this are available on request. Due the nature of the activity, we are asking guests to sign a confidentiality agreement or NDA and there will be some restrictions on what type of information can be posted online.
Accommodation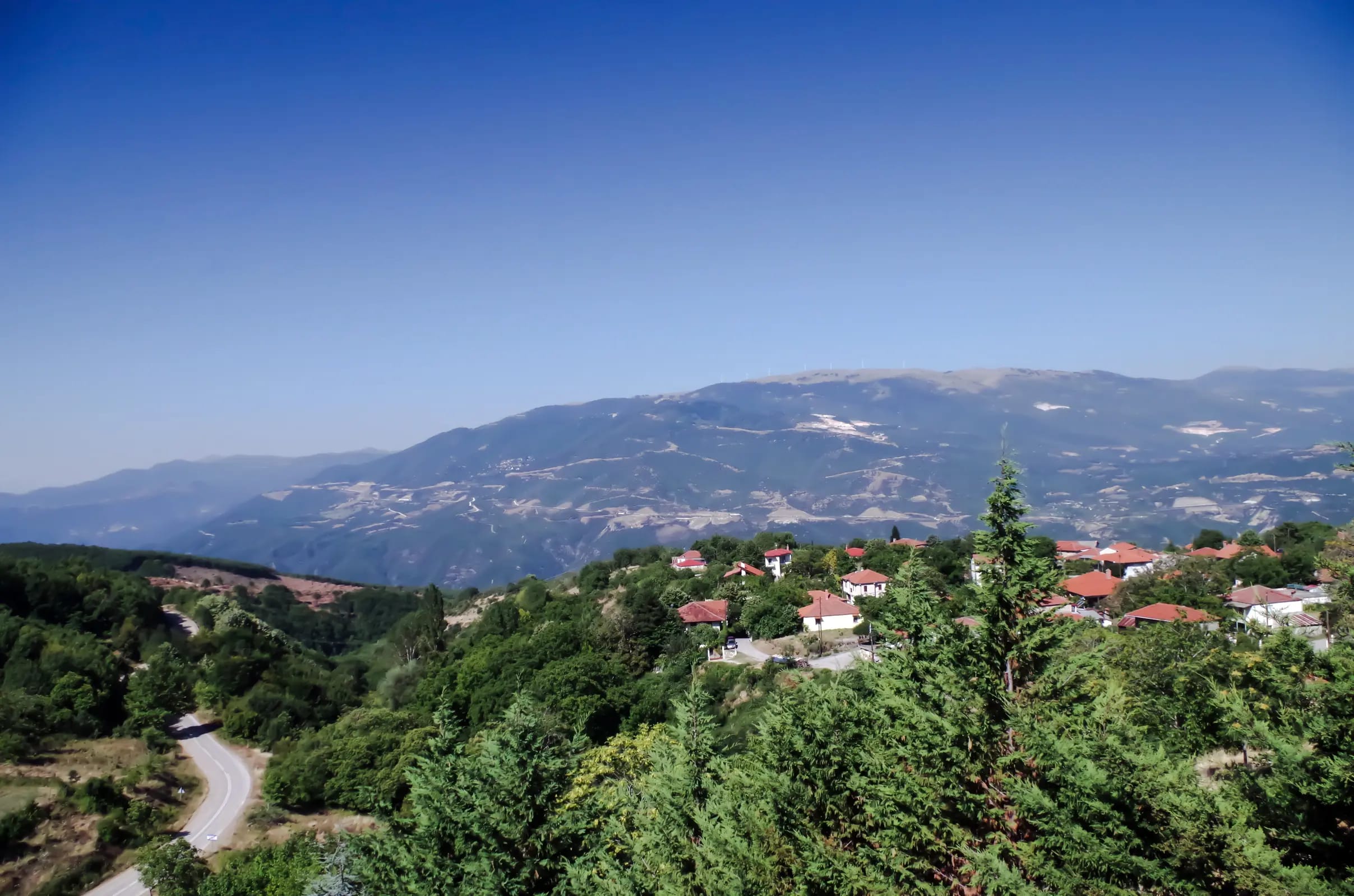 This summer's destination in mainland Greece
The Hunting Lodge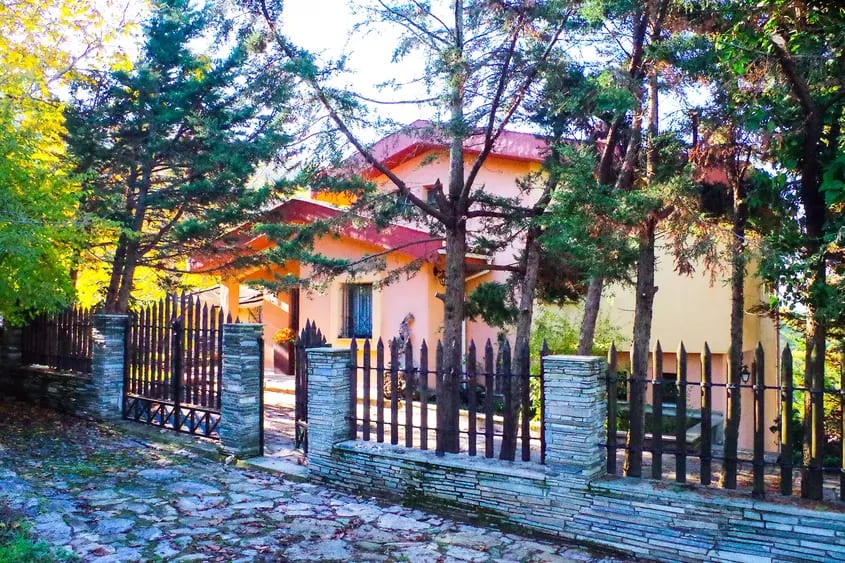 Guest accommodation – this beautiful Greek village house 40 miles south of Thessaloniki.
Greeks are masters of hospitality and the house has all the comforts you need. Tastefully decorated in traditional Greek village style, the lodge comfortably sleeps six guests with three bedrooms plus an attic space.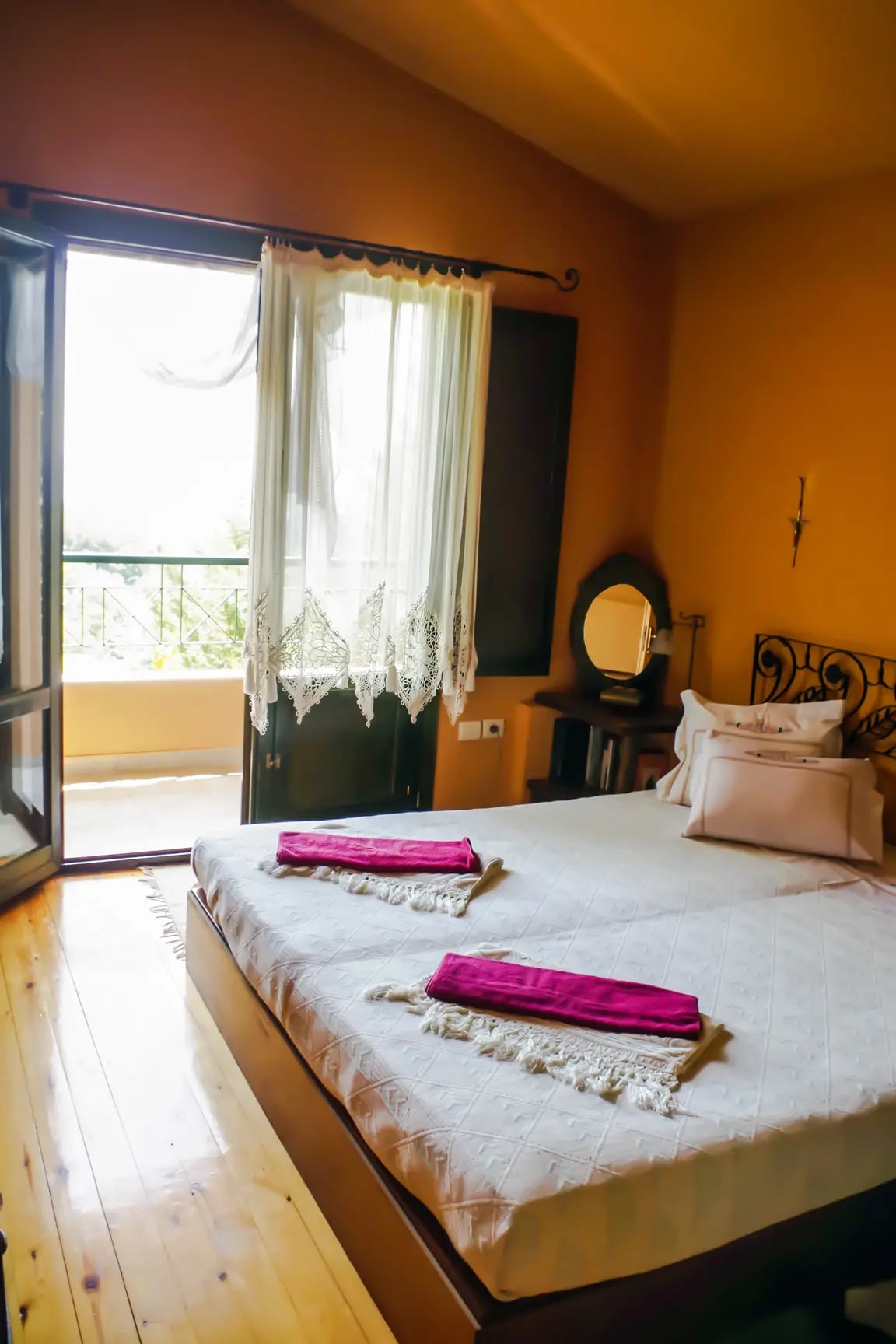 Master Bedroom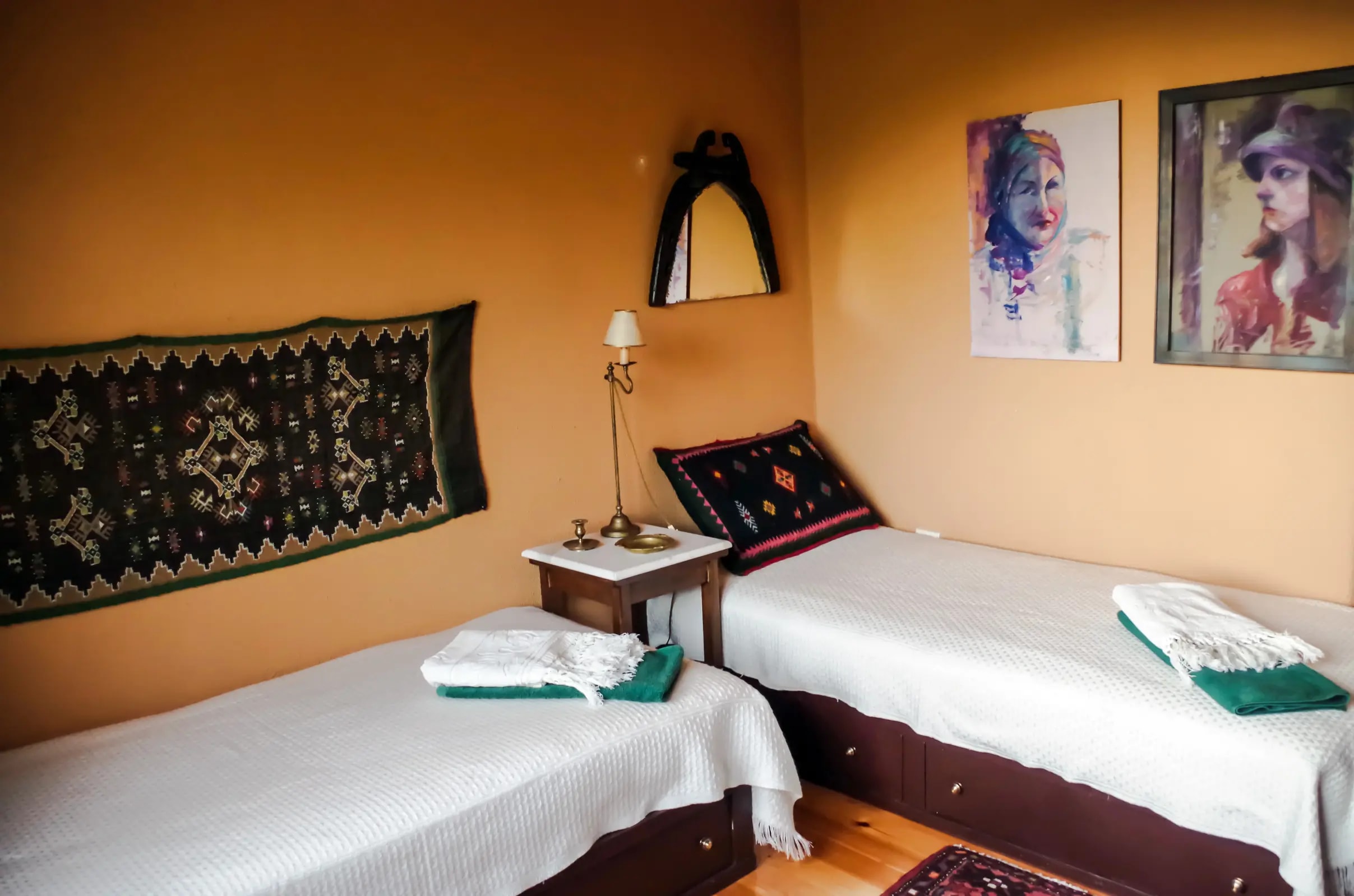 Small Bedroom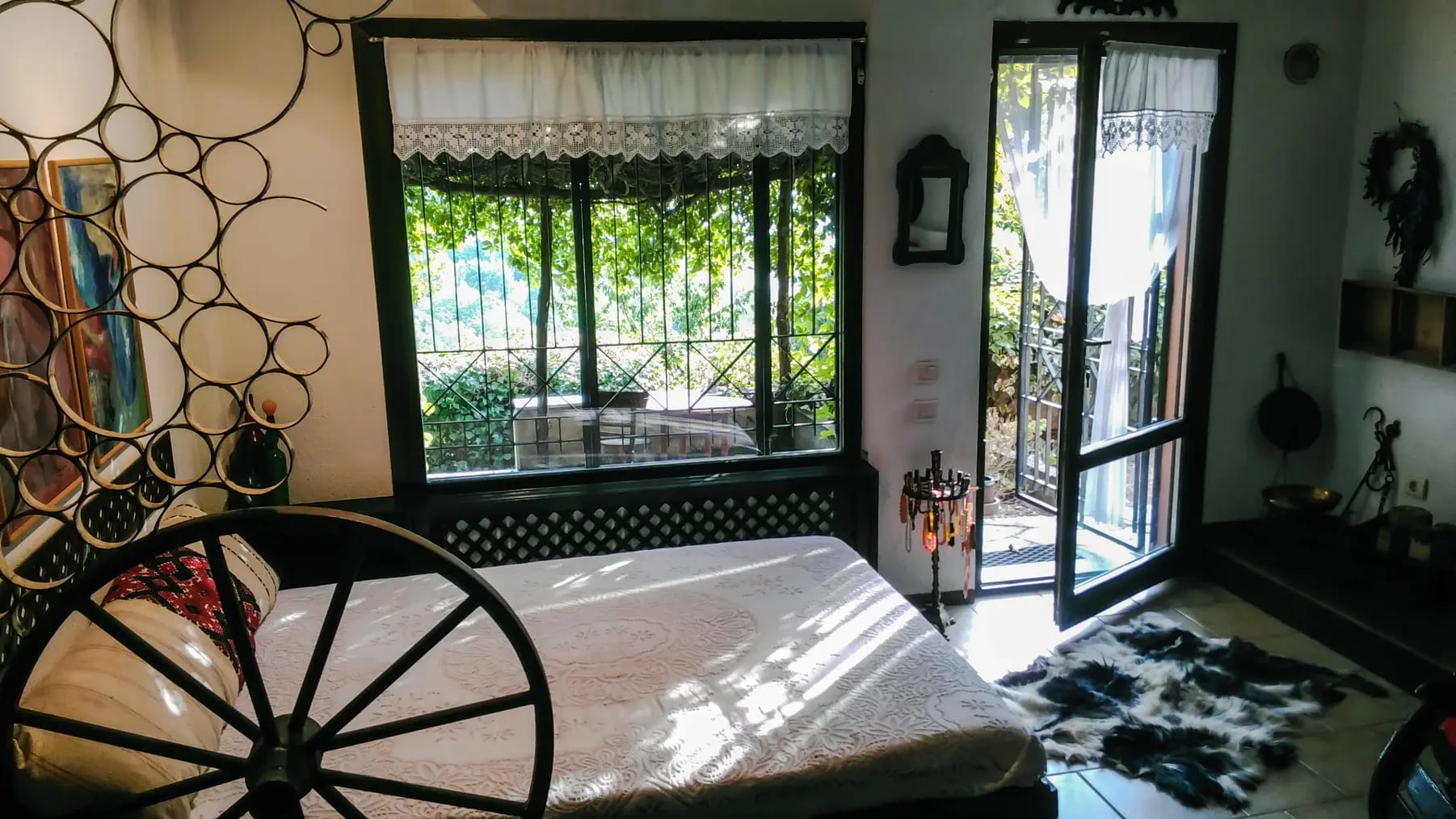 The Suite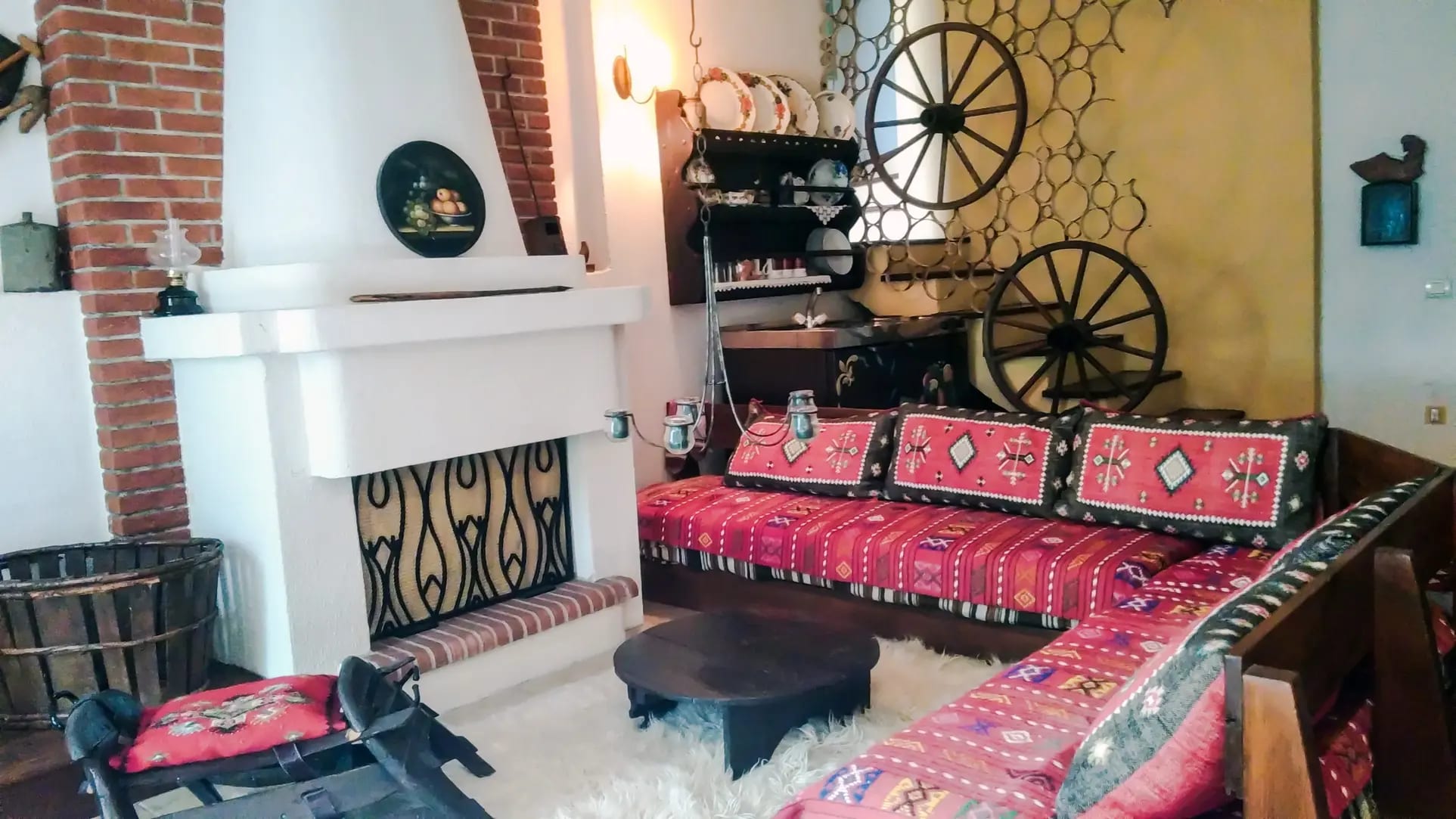 The Suite
Suite Balcony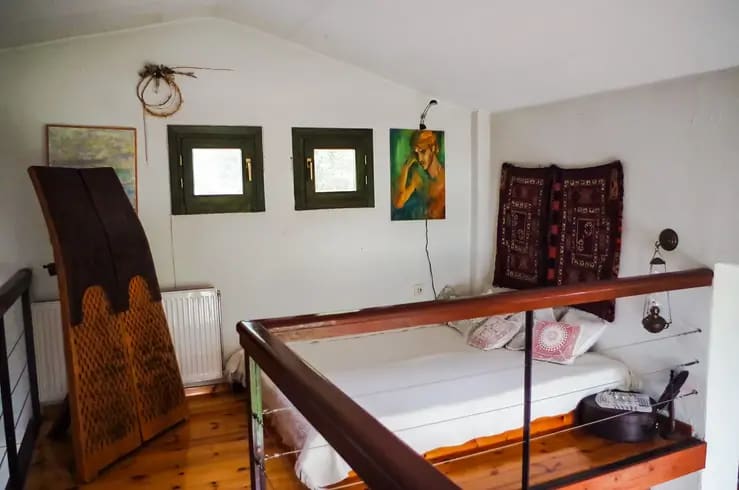 Attic Space
The lodge has two bathrooms, a spacious split-level living area and fully equipped kitchen which leads onto a beautiful, tranquil outdoor dining space.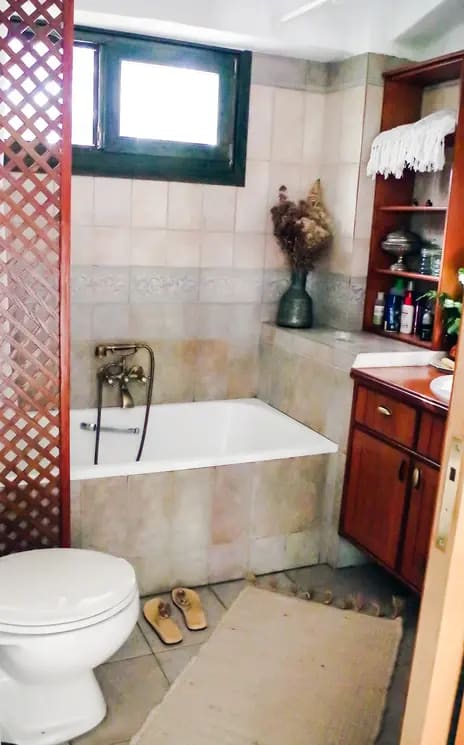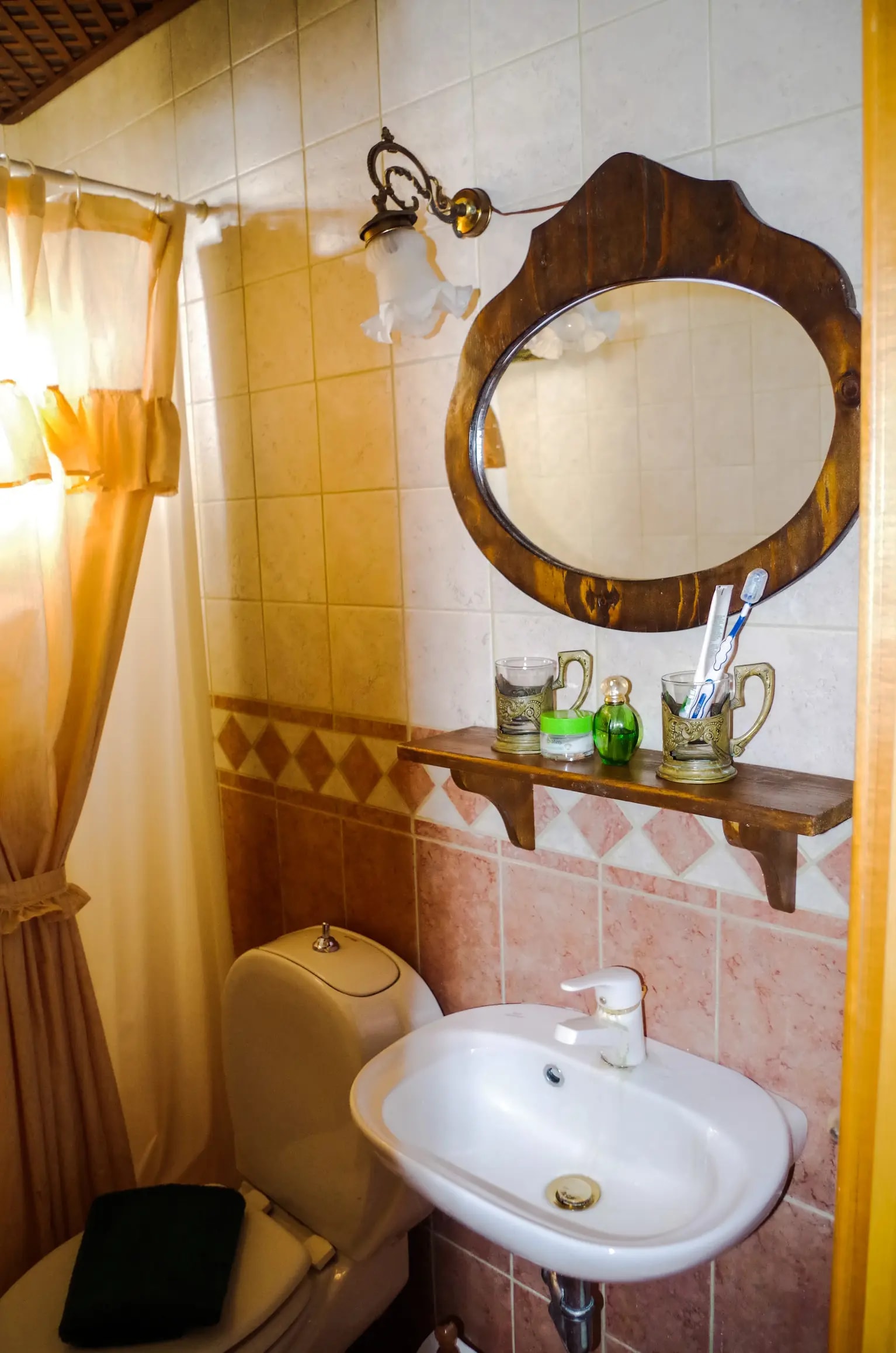 Bathroom 2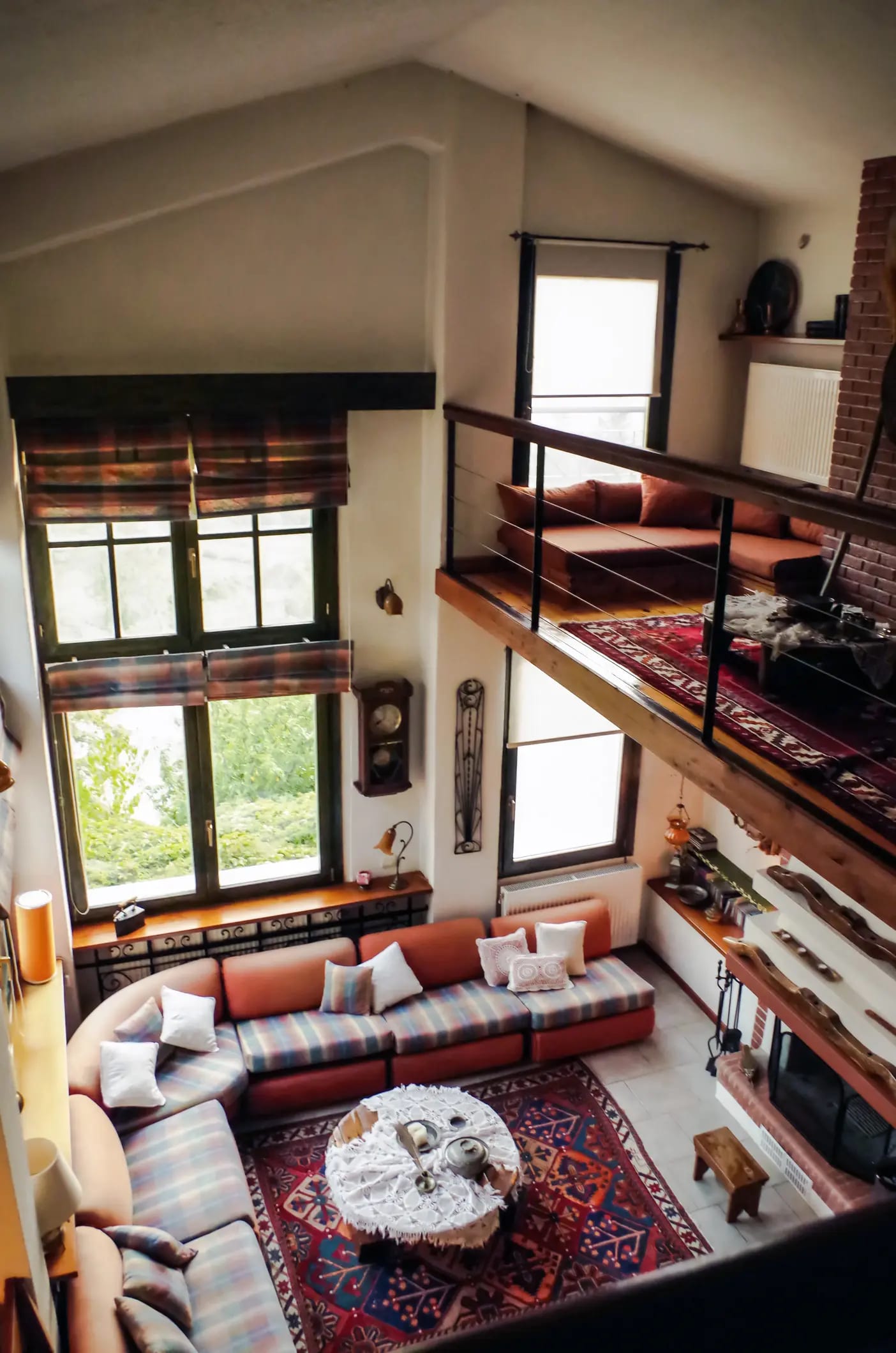 The Living Area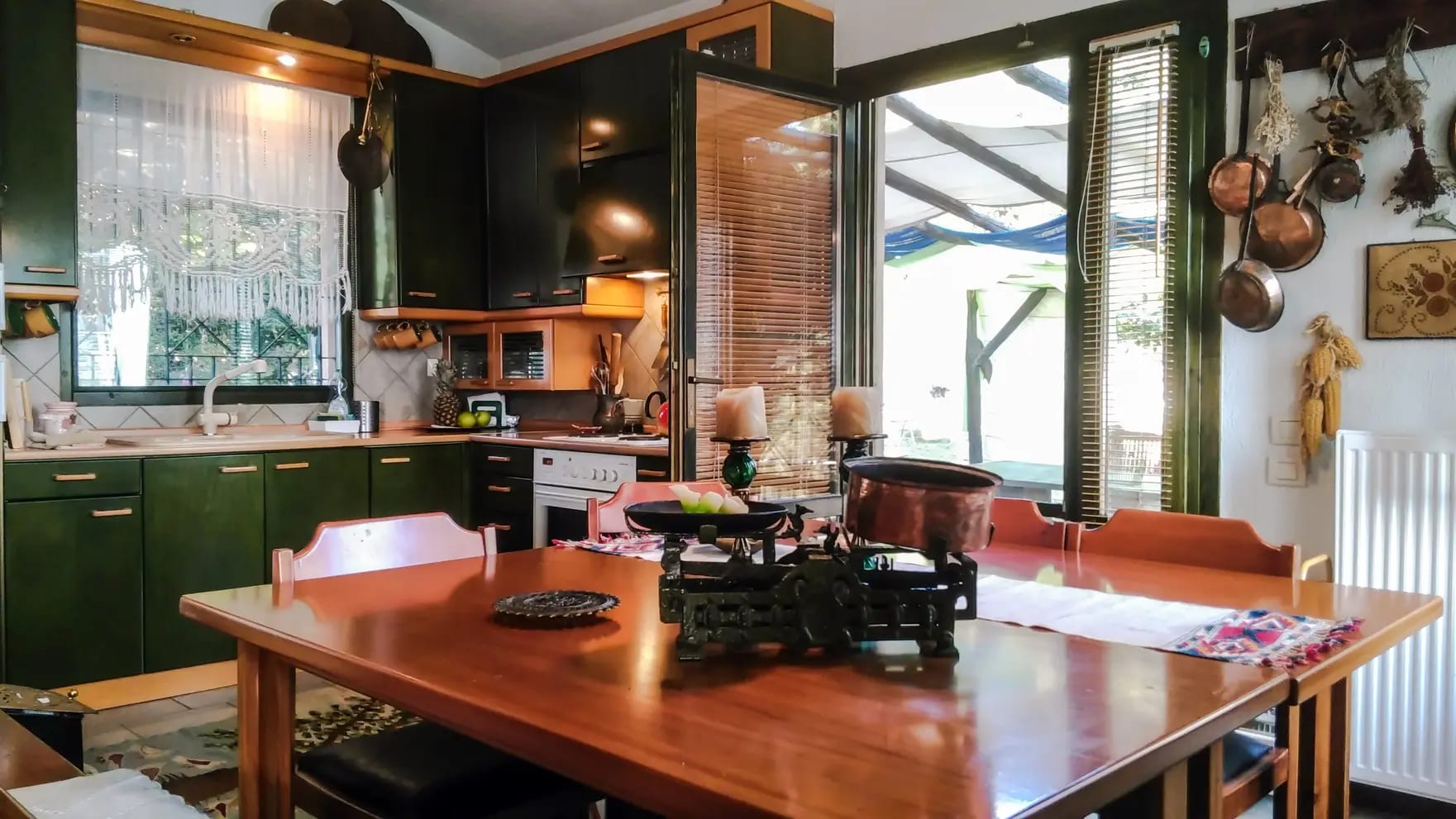 Kitchen leading to outdoor eating area
Dining
Cooking with black summer truffles
Meals are cooked by our marvellous in-house chef, Angeliki, an expert in healthy, seasonal Greek cuisine. Of course, as we will be truffle hunting, there will be an emphasis on truffles on the menu and as this is a holiday there will be plenty of delicious homemade desserts and pastries to try out.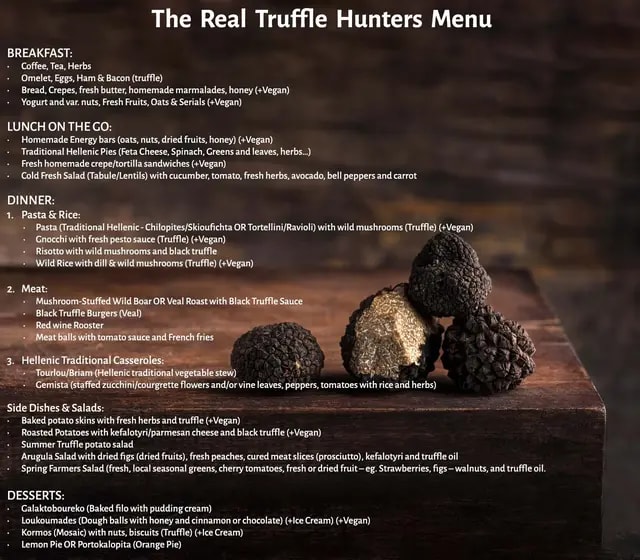 Sample Menu for Summer 2024
Activities
This is a four-day, three-night experience . Learn the ecosystems of the truffle on this adventure and live the life of a truffle hunter .
Prices
• Solo booking £2400
• 2 people £1250/per person
• 3 people £1150/per person
• 4 people £1025/per person
• 5 or 6 people £950/per person
If you would like to have a Real Truffle Adventure next summer, contact me at julie@realtrufflehunters.com. Let me know how many people would be in your group, your truffle hunting experience, whether you will be bringing any dogs and what dates you would be interested in during the period May 1st – July 10th 2024.
Looking forward to hunting with you in the summer,
Julie